Winter Gritting Contractors Dundee
Weather imposes several hazards, snow and ice being among them during the winter season. Therefore, even if they do not occur every day, you should implement an effective winter risk management strategy. Doing so demands a reliable winter gritting contractor and Dundee Gritting Services is the go-to firm to help put you at ease.
If you own a business in Dundee or North East Scotland, call Dundee Gritting Services today. When winter approaches, you should hire a winter gritting contractor to manage your property if the area experiences snow or ice. We closely monitor weather forecasts so that we can be there to grit your roads and paths before a heavy snowfall. It is essential to lay grit salt as early as possible to prevent accidents.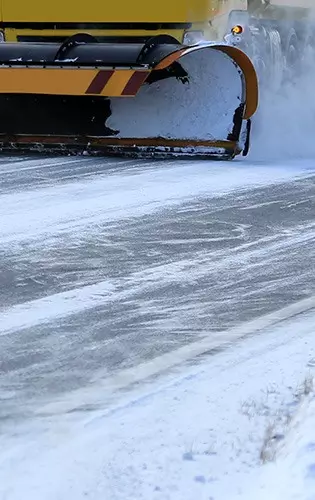 Snow Clearance Services
Having been in the business of gritting and clearing snow for more than 15 years, we have come to know our customer's expectations and always strive our best to fulfil them efficiently. Your employees and clients are significant stakeholders in your business; therefore our expert gritting team ensures that all your access routes and business parks are safe to access. Some of our key success factors include:
A Met office weather watch solution to indicate any expected snow

Visiting your site when the Met office report displays extreme inter condition usually below 0°C

Notifying you of our planned visit so that our gritters can work in the night in readiness for the next working day

Giving priority to access routes

Offering the gritting service to all your businesses regardless of location within the country

Availing snow clearing service to our gritting customers

Providing you with a tailor-made quotation with no hidden extras

Winter Gritting Management
Among our staff is a team of highly-trained professionals who can sort out all your problems regarding winter management, whatever time of day or night. Further, we understand that every business is different hence has unique needs. Therefore, we provide customised solutions to suit your preferences, which we do through consultations.
Among what creates an excellent reputation for our snow clearing services are our large fleet of vehicles and up-to-date technology that incorporates bespoke software.
Dundee Gritting Services has a large customer base throughout north-east Scotland which is extremely susceptible to extreme icy and snow conditions. To ensure we offer the best to you, we use accurate weather forecasts to predict periods of heavy snowfall and grit ahead in anticipation to ensure maximum efficiency.